If it's good enough for a future king,
Prince William hair
is good enough for you! When dealing with a high forehead or receding hairline, what you want is control. This can be achieved with a cropped cut – like the Caesar, with short bangs that won't go anywhere. The second way to gain control is with product.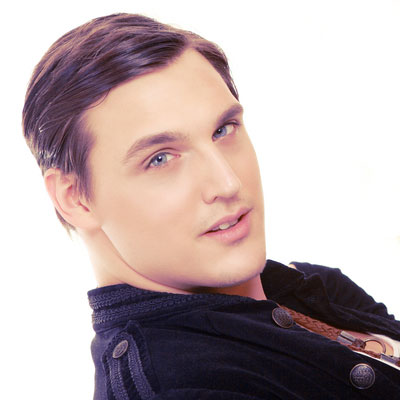 This slicked across hair is a fantastic option for reducing the dominating influence of a large forehead – while staying in line with 2012 and 2013 men's hair trends. Longish hair is parted deeply to one side and brushed across to the over side.
The right product strikes the balance between hold, sheen, and touchability. For fine hair, try Ojon Animated Styling Cream or for stronger hold, Paul Mitchell Mitch Reformer Strong Hold/Matte Finish Texturizer.
This hairstyle looks great on most men and can been worn anywhere – work, the gym, and to fun and formal events. Hairstyles are meant to complement any features and this is the best look for men with high foreheads.