For some it's the gateway beard but for others it's end goal. The permanent 5 o'clock shadow is everywhere right now from watch ads to Ryan Gosling. If you're still clean shaven,
designer stubble
is a must try look.
Beards are on trend for 2013 and really are a masculine look. Beard and stubble define the jaw, for a square and strong jawline. Here's
how to get designer stubble
: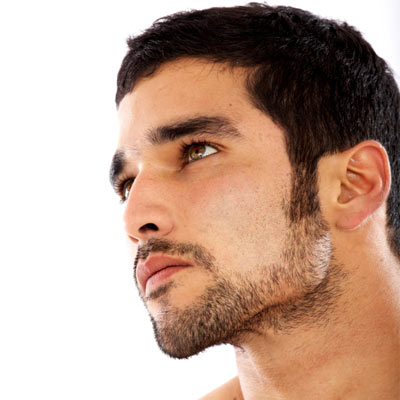 Designer stubble is more than skipping shaving altogether. To keep this
ultra short beard
looking cool and clean cut requires some maintenance.
Start by growing a beard a day or two beyond the length of stubble you want. Those with lighter hair will probably need more length to achieve the stubble look while dark beards look full with just a hint of stubble.
The perfect stubble look comes from a close trim rather than growth. You'll want a trimmer with a smallish head that is easy to control and cuts close, like these models from Remington, Panasonic, and Philips Norelco. Now, set the trimmer to a low setting like ⅛ inch and clean up the stubble.
You'll want to go over the neck beard area, removing any hairs on your neck altogether. At the top, leaving cheeks as they are is most natural, unless you have some strays or want a defined beard shape.
Once the beard is shaped, it's time to shave the beard down with the beard trimmer. Still on the close setting, go over the beard until it is uniform in length.
Depending on how quickly your hair grows, you'll need to repeat these steps every 2-5 days. In addition, keep skin happy with regular cleansing. A facial scrub by Nivea for Men or Jack Black will exfoliate skin like shaving used to.