For a fresh way to wear cool spiky hairstyles, style hair into a quiff! From Morrissey to Tintin, the quiff has been reinvented over and over again since first worn in the 1950s. The look combines the pompadour, mohawk, and flat top, with this spiked version taking cues from the modern faux hawk.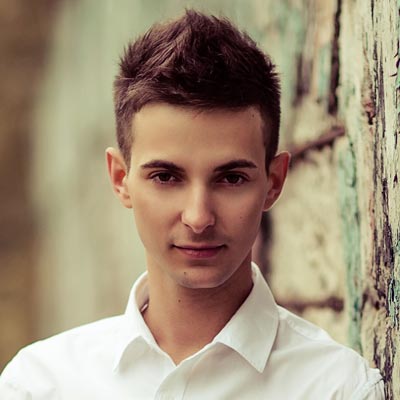 This look is easy to style for medium length hair that is both straight and somewhat fine. With the right product, it will work for any hair type. To get the look, start with freshly washed hair and dried hair. Blow drying hair will help hair achieve maximum height but air drying works too. Add product add work hair up and into peak at the center of the head. Finally, use fingers to coiff hair at the front – you can form a peak or pull spikes up across the forehead.
This quiff hairstyle also loks great with curly and wavy hair. Don't straighten it – just spike up hair for an untamed look worthy of any rock star. Very short sides emphasizes the height of this cool spiky hairstyle so consider rocking the undercut. Or slick hair back at the sides for the sides for the same effect.