Long hair for men
. Some say: Don't do it. We say: Do it right. If you're going wear it long, here's how to look good.
Keep reading for how to wear
long hairstyles for men
.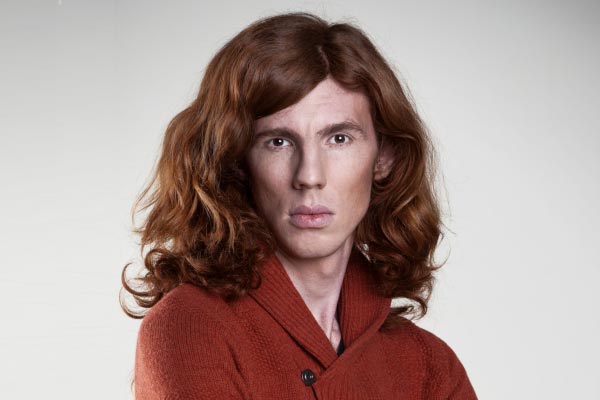 A few things usually go wrong when men wear their hair long. The first is simply growing long hair without taking any further action. To look it's best,
long hair
must be cut into a hairstyle. Look at Brad Pitt, Slash, and David Beckham. They all have styles and not just overgrown hair.
Second, is working with your hair type. Is it straight and fine, thick and wavy,
curly
? All these hair types have different needs and cuts. This Sean White-inspired long hair has multiple lengths that lighten up long hair and bringing out natural wavy texture. Work with a stylist to find a cut that works for you.
Last but not least is hair care. Hair grows an average of half an inch a month. Do the math and long hair is years old and requires care. Use mousturizing products, gently comb hair, and condition hair once in a while.
Last, hair looks best with a touch of product on a daily basis. An anti-frizz
product
works for every hair type and will keep you from being that guy with scraggly hair.
John Frieda Frizz-Ease Extra Strength Serum
is available at every grocery and drug store and works for every hair type. This is the best option for fine and straight hair but works for everyone.
Living Proof No Frizz Styling Cream
uses silicon to coat hair and eliminate the frizz that heat and humidity cause. This entire product line is worth the investment for healthy, shiny long hair.
Ouidad Climate Control Heat and Humidity Gel
– Ouidad is the go to brand for curly and wavy hair, meaning it works for the most hard to control hair. Add control, shine, and moisture to the thickest of hair with this unisex product.