That ruffled
surfer hair
exudes effortless cool. It says you have better things to do than spend time on hair. If you didn't just get done with your extreme sport of choice and want to look great, here's how to get the
messy hair look
.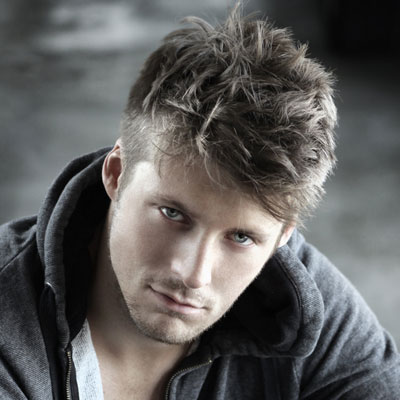 The key to every hairstyle is the underlying haircut. To get the perfectly
messy hair look
requires a
textured cut
, which means hair is cut to different lengths in different places.
Above, you can see how different length pieces sit at different angles, some longer and some shorter, for a tousled but not disheveled look. His hair is also
undercut
, with close cropped sides that accentuate the height of hair and keep the messy look clean cut.
The final piece of the puzzle is product. Starting with clean damp hair, you want to add a little of the right product for your hair type. The best products for messy hair are matte and give a piecey shaggy look. Try Garnier Fructis Surf Hair
, FX Surf Head Paste
, or for thicker hair TIGI Matte Separation Wax
.