The hottest
Asian hairstyles for men
are inspired by the Kpop music scene. There are so many people to get inspiration from, like the members of SHINee, Super Junior, and UKISS.
Keep reading for
how to style Kpop hair
!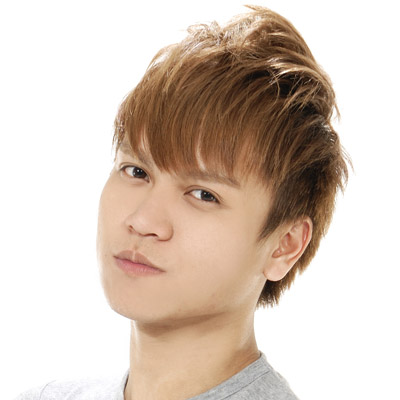 The best hairstyles all start with a good haircut. For Korean hair, you want to grow to
some length
and then go to a stylist with a picture of a Kpop star hairstyle you like. Your stylist will adapt the style to suit your hair and face shape.
Getting the cool spiked up hair that Kpop idols favor is all about layers, thinning hair, and angled cuts. These edgy haircuts result in jagged spikes and sky high hair.
Asymmetrical cuts
are popular too.
After washing and conditioning hair, the best Kpop hairstyles use a blow dryer. This makes hair more manageable and styles stay in place better and longer. Plus it makes the process faster!
To get the height and spiked hair requires the right products. To get this high volume look shown above, start with a mousse like
L'Oréal For Men Grooming Foam
or
Sebastian Mousse Forte
.
Once hair is worked into place, finish with hairspray to keep the look all day.
Bed Head for Men Power Surge Hair Spray
,
The Dry Look for Men
, or
American Crew Grooming Spray
all give tons of hold and masculine fragrance.
Last but not least is hair color! You can add
blonde streaks
or lighten hair all over, from a caramel shade all the way to blonde. Leave serious color to the professionals to make sure your cool haircut stays healthy.