Growing a beard can be full of surprises. Facial hair can grow in different places than expected or different colors. Beard hair is frequently lighter, redder, or greyer than hair on the head. Sometimes this can be very attractive, adding distinction or a unique look. Other times, the beard can appear patchy or add unwanted years to your appearance. When shaving just isn't an option, it's time to take action. Get great results with this
beard
coloring guide
.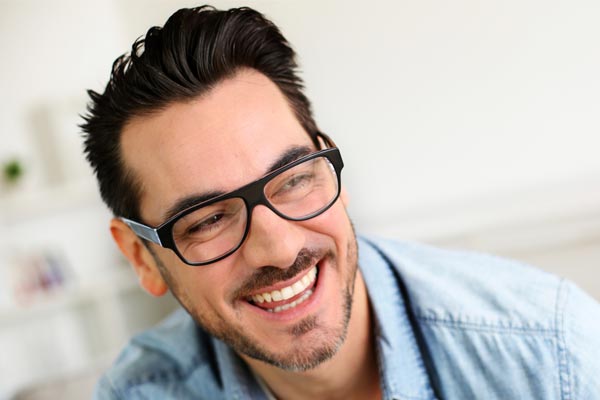 1. Choose a Dye
All beard dye formulas are semi-permanent, meaning they wash out rather than grow out. The color will gradually fade with each shampoo so extend the life of color by simply rinsing the beard. Some people may recommend using regular hair dye for beards but permanent dye will grow out, requiring meticulous attention to the roots, ultimately taking more time and effort than re-applying one of the following
best beard dyes
every 4-6 weeks.
Just for Men
is the most well-known and popular brand. You've probably seen the row of dark beards at the grocery store. It comes in 11 colors ranging from dark blonde to jet black and comes in an easy to apply gel formula.
RefectoCil Cream Hair Dye
is a professional grade product commonly used in salons to dye eyebrows, eye lashes, and "delicate areas." It can be a more sensitive option for beards. Combine colors to make your own shade.
Redken For Men 5 Minute Color Camo
is a formerly professional-only product now available at home. A 5-10 minute application covers grey effectively but not completely, upping the pepper so salt ratio. If you don't want to dye your beard at home, this service is available at some salons.
2. Choosing a Beard Color
As you've noticed during an idle chin stroke, beard hair is a different beast than hair on top of the head. It's coarser, rougher, and dryer. Therefore, it is more difficult for dye to absorb. Some men swear by using a color lighter than the desired result and applying it twice. However, the best strategy is to use a darker dye for less time. The color will hold better, especially to grey hair, and last longer.
In general, using a jet black is never a good idea, even if you have hair to match. Black hair dye is obvious and also makes skin appear pale. Instead, opt for a dark brown that will add flattering warm tones and won't overwhelm your face.
3. Getting Ready to Dye
Drugstore hair dyes contain ingredients that can irritate skin. Some men have reported reactions from mild rashes to chemical burns. To find out how you are allergic, do this simple
patch test
. Apply a small amount of dye, about a half teaspoon, to the inside of the arm near the elbow. Wait 48 hours to determine if there is a reaction. If skin is red, itchy, or irritated in any way, remove the dye immediately and choose one of the gentler options
(see #5 below)
.
If the patch test was a success, it's time to get ready to color your beard. First, avoid shampooing or conditioning right before applying the dye. Residues left behind will block color absorption.
Next, apply a light layer of Vaseline around the beard on the neck and cheeks to protect from dye and staining. Your kit should have supplied plastic or rubber gloves but if not, wear some to keep dye of fingers. Dish gloves will work as well but can limit dexterity and sensation in finger tips, potentially leading to a sloppy dye job.
4. Application
Most beard dye kits will provide an application brush. If you don't have one, a toothbrush is excellent tool to brush dye through beard hair. The goal is fully cover the beard without coating the skin as well.
If you're going with the lighter dye option, follow the instructions and remove dye at the indicated time. Assess the results and re-apply, checking the progress after a few minutes. The second application is likely to take more quickly than the first so monitor it closely.
For the darker dye option, check every few minutes by removing dye from a small area with a damp paper towel. Keep checking vigilantly until you're happy with the color. It's okay if hair is a touch darker than anticipated, the dye will fade after a wash or two.Checking on the color is also important with multiple applications. Over time, the beard may take on color more quickly.
When done, rinse the beard until water runs clear.
If you are unhappy with the results, a
clarifying shampoo
will strip the color.
5. Natural Beard Dye Options
If didn't pass the patch test or are concerned about chemical dyes, there are excellent natural beard dye options. Henna is a plant-based dye that has been used for centuries and comes in a wide range of colors. Look for natural formulas free of unnecessary and irritating chemicals. It is not as effective at covering grey and doesn't last as long but that's a small price to pay for healthy, blister-free skin. Henna also softens and thickens hair, resulting in an all around better beard.
To apply henna beard dye, start with a clean, dry beard and apply Vaseline around the beard and put on gloves to prevent staining. Mix the powder with warm tap water to form a paste. Aim for a 2:1 powder to water ratio. Thoroughly coat the beard with the paste, making sure no hair is sticking out. The paste will cover hair in a thick layer. Let the dye soak in for at least an hour.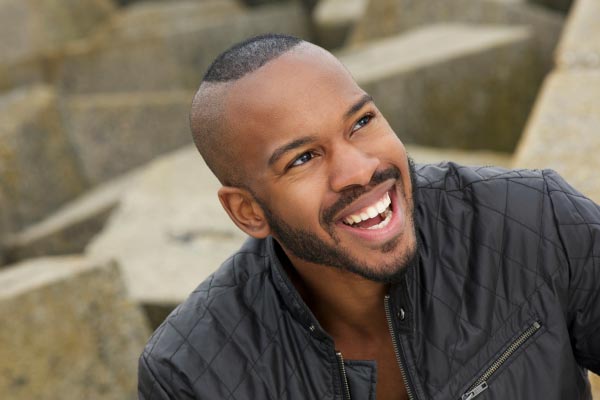 With henna, jet black will not be an overwhelming color. This may be the best option for keeping African American beards dark.
Warning
: Applying black or brown henna to a white or grey beard will turn it green! This is just a phase and the dye will take. Leave on the dye all day or overnight for best results.
Henna should last 4-8 weeks. Extend the color by rinsing rather than washing the beard. If it fades faster, re-apply more often. Fortunately, the gentle formula means reapplications, even day after day to achieve the right color, won't harm skin. Some of the best henna dyes for beards are:
Manly Guy
is all natural and comes with everything you need to dye your beard.
Surya Henna
comes in an easy to apply cream but has chemical additives that may irritate, although the majority of users reported no problems.
Harvest Moon
is ultra fine for a smooth paste and 100% henna.
6. Moustache Wax
For men looking for just a touch of color, the easiest, no commitment way to go is
tinted moustache wax
. The formula uses henna so will get darker over time while the wax softens and thickens hair. Simply apply the wax like any hair product, rubbing it between hands to heat it up and work it through the beard evenly. Use a beard brush or comb, like this hand made version from
Kent
, shape the beard as desired. Add more wax to get creative.
Dandy Candy Tinted Moustache Wax
comes in light brown, red, and jet black shades with natural oils to add shine, moisture, and conditioning. Repeated wax use can cause buildup that shampoo doesn't wash out.
Wicked Cookie Duster Moustache Wax Remover & Conditioner
will keep your beard fresh.
7. A Healthy Beard
Hair color is known for drying out hair. Keep your beard healthy by following these
beard tips
.