Known as an official military cut, the
crew cut hairstyle
actually got its name from being worn by members of Yale's crew team. Hairstyles were longer at the time and got in the eyes of rowers.
The short mens haircut remains popular with the
Ivy League
, with variations including the Princeton cut, Harvard clip, and College cut. Knowledgeable barbers and stylists will use clippers and the clippers-over-comb method for this masculine cut.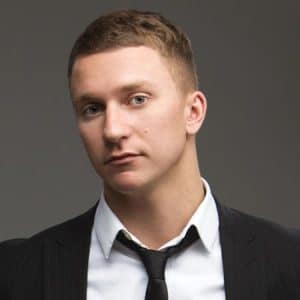 This is a low maintenance short hair cut for physically active lifestyles. It's also a great option for wavy hair, with almost undercut sides and just enough length on top to keep hair manageable without styling or product.
If worn with a little bit longer bangs, this crew cut is a great option for thinning hair. At the back, hair can be a blocked nape or follow the hairline.