In addition to the best haircuts,
men with thick hair
need the right products to get those hairstyles
just right
. Here our favorite and mostly recommended products organized in to the three main categories available: pomades, waxes, and matte products
Keep reading for the
best mens hair products for thick hair
: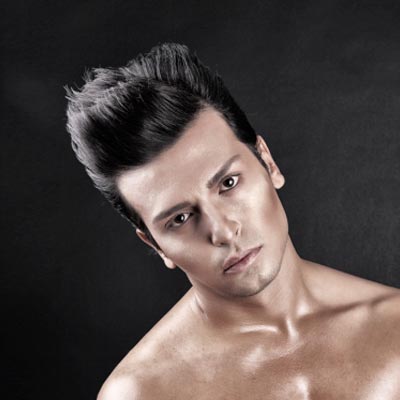 Pomades
To get that
Don Draper slick hair
that is all the rage right now, a pomade is what you need. They offer flexible hold that never gets crusty and varying amounts of shine. For medium length or thick hair, these pomades offer the strong hold your hair needs.
Waxes
Wax offers stronger hold and usually a more matte finish than pomades. They are excellent for thick hair, curly or
wavy textures
, and oily hair. To use a wax, take a pea sized amount and heat it up between palms before rubbing through wet or dry hair.
Matte Product
This deserves it's own category. Specific names include clay, mud, putty, paste, fiber, and more. Matte products work for every hair type, from thin to thick, and work well for
messy hairstyles
or any slick look. As advertised, there will be no shiny finish but almost invisible hold.