You don't have to live on the Jersey Shore to wear
spiked up hair
. This cool hairstyle never goes out of style and is a fun look for day and night!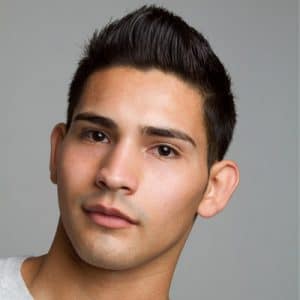 Keep the look modern by skipping the straight across flat top and going for this more contoured look. Hair is cut longer in the middle and shorter at the sides to create this cool
spiked peak
. This haircut will also look great worn slick or shaggy.
Other than the haircut, you need product to get this spiked up look. Some of the
best products for spiky hair men
include Gatsby Moving Rubber
, American Crew Fiber
, and Bumble and Bumble Sumo Tech
.
Depending on your hair type, a wax, pomade or fiber may be the best option. Try them all out with the effective but affordable Got2b line. Start with Got2B Defiant
and go from there.